best online backup services for consumers either offer unlimited backup or unlimited devices, but never both.

To help you make a tough decision easier, we decided to analyze two of our favorite tools side-by-side: IDrive, which gives you 1TB of data for as many devices as you want, and Carbonite, which gives you unlimited backup for one device. Check out our video reviews of each service, below.
IDrive Video Review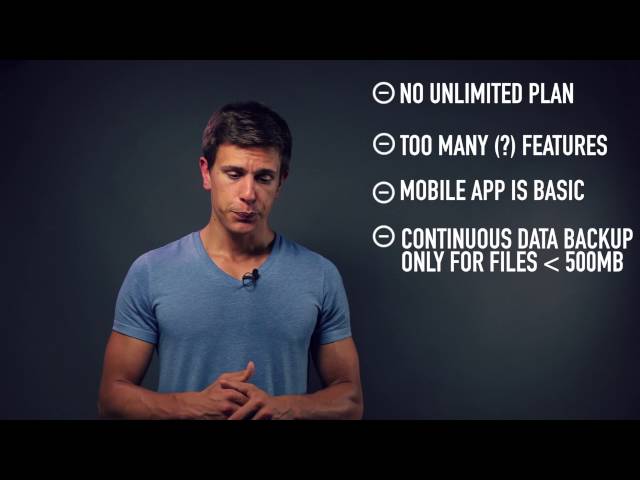 Carbonite Video Review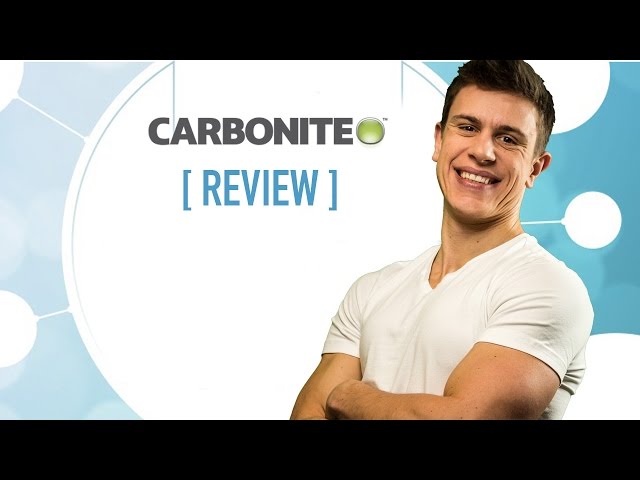 Defining Cloud Backup
We backup data because as more of our lives shift to the digital spectrum, we have more to lose. In the past, consumer backup usually involved burning CDs or loading up USB flash drives. The approach worked, up until the point your CD snapped in half or you left your flash drive plugged into the library computer.
Other options, still popular, include external drives ranging from single-disc devices to RAID and NAS storage like the Synology DiskStation. You won't find us disputing that those options still have a place in a bulletproof backup strategy, which incorporates both external and cloud backup.
The most obvious advantage to external drives is that they allow for faster recovery of data than the cloud. Where they fall most short is in their vulnerability. Just like your computer's hard drive or removable media, external drives are susceptible to physical damage, failure, corruption, loss and theft.
Cloud backup tools like IDrive and Carbonite provide the advantage of storing your data in remote, secure data centers. Servers in these data centers are built for redundancy, ensuring that should a disc fail, there will always be a second or third copy kept elsewhere.
The data centers themselves are usually temperature controlled and built to withstand natural disasters like flooding and earthquakes, in addition to be being guarded against both physical and virtual trespassers.
The effect is that cloud backup ensures you always have a copy of your most valuable data somewhere. Think of cloud backup as a secure digital vault that you can access from any device and any place.
The Battle: IDrive vs. Carbonite
While the basic idea of this secure digital vault is central to all cloud backup services, the implementation varies greatly. Key differences include platform, file-transfer speed, security protocols and backup and recovery features. Then there's cost, space and coverage, too.
We tend to believe that such variation between competitors is a good thing for consumers. The fact that the field is so broad means you're more likely to find an online backup solution that fits your specific needs and lifestyle.
Over the course of five head-to-head segments, we'll examine how IDrive and Carbonite stack up against one another with regard to many of these elements. While we want to be thorough, we'll frame much of the discussion around what stands as probably the most user-dependent aspect of picking one or the other: Does the fact that IDrive offers unlimited device support make more sense for your needs than Carbonite's unlimited storage space?
1

IDrive




★★★ Best Cloud Backup ★★★


www.idrive.com

/month

Continuous Backup

Incremental Backup

External Drive Backup

NAS Backup

Unlimited Backup

Versioning

Private Encryption
2

Carbonite


www.carbonite.com

/month

Continuous Backup

Incremental Backup

External Drive Backup

NAS Backup

Unlimited Backup

Versioning

Private Encryption
Cost and Platform Support
During our kickoff round, we'll take a look at plan options for our two competing services. We'll consider cost, supported platforms and device limitations. Both IDrive and Carbonite also offer business subscriptions, so we'll touch on those, too. If you want to know more about either service, we recommend you check out our Carbonite review as well as our IDrive review.
IDrive
IDrive holds a unique place in the backup space for a few different reasons. One of the biggest is that in addition to being a backup service, it also syncs your devices. That makes it something of a hybrid, mixing elements of both cloud backup and cloud storage.
(Note: If you're unclear on the difference between the two, this quick backup versus storage overview will help).
IDrive makes this work by giving users separate, equal allotments for backup and sync. That way, you're not left trying to balance space between the two, which can get troublesome fast.
The service has both 1TB and 10TB plans for personal use as well as several business plans.
---
---
Most users will get by just fine with 1TB. Again, that's 1TB for backup and a separate 1TB for sync. So, you're really getting 2TB. You can also give IDrive a test run with a free 5GB plan. That will be enough for some syncing tasks but almost certainly won't be enough to backup your hard drive.
IDrive doesn't have an unlimited backup plan like many of its closest competitors but that's because of its supports as many devices as you need. Unlimited backup services, meanwhile, are almost always limited to one device.
The reason is clear if you think about it. A service offering unlimited backup for unlimited devices at around $5 dollars a month would get overwhelmed pretty quickly and likely go bankrupt soon after. As far as supported devices, IDrive can be used to backup desktops, external hard drives and mobile devices. The inclusion of mobile backup is a rarity that makes IDrive especially flexible.
IDrive business accounts let you create user sub accounts and monitor all processes from an admin control console. These plans also support backup of:
Linux servers
MS SQL Server
MS SharePoint Server
MS Exchange Server
VMWare
Oracle Server
Backup with IDrive Business helps businesses comply with government record mandates for various industries, including legal, medical and accounting practices.
Carbonite
Carbonite is strictly a backup service but it's a good one. It ranked third in our guide for best online services for unlimited backup.
Carbonite give you as much backup as you'll ever need for one computer. That makes this service ideal for people who deal with large quantities of data, like photographers and videographers.
The service has three different subscription plans for at-home users.
---
---
Carbonite Basic is in line with IDrive and other backup services. For many people, it will do the job.
The difference between Basic and Plus is that Plus lets you backup your external hard drives to your online storage. We wish Carbonite included that capability with its basic plan like IDrive. If you're looking for an unlimited backup service that includes external drive in its basic subscription cost, CrashPlan has you covered for the same cost as Carbonite ($59.99).
Carbonite Prime adds automatic video backup and courier recovery service to the mix.
Carbonite also has three business plans. These don't come with unlimited storage, though. Instead, you get a set number of gigabytes and can add an additional 100GB for $99 annually.
| Plan | Storage | Annual Cost | No. of Computers | No. of Servers |
| --- | --- | --- | --- | --- |
| Core | 250GB | $269.99 | Unlimited | None |
| Power | 500GB | $599.99 | Unlimited | 1 |
| Ultimate | 500GB | $999.99 | Unlimited | Unlimited |
All of these plans support unlimited computers, external hard drives and NAS storage. The Power plan adds backup of one server, while the Ultimate plan lets you backup unlimited servers.
Round One Thoughts
Unless you're running a business, if you need more than 1TB of storage, you're going to want to go with Carbonite over IDrive. IDrive's 10TB plan is too expensive to be practical for most people.
For users with less than 1TB, though, IDrive is the clear winner. Being able to backup multiple devices, including your phone, for the cost of a single subscription is a big advantage. IDrive's sync capabilities mean even more value. However, don't expect IDrive to be total work productivity replacement for Dropbox.
As far as business plans, IDrive delivers significantly more cost value, starting with their 250GB price plan ($99.50 versus $269.99 for Carbonite).
Round: Cost and Platform Support
Point for
IDrive
Most backup services use a desktop tool to manage basic backup processes. There are, however, some important feature differences surrounding how these interfaces work that you'll want to know about before committing to an annual subscription.
During this round, we'll look at how the desktop experience differs between IDrive and Carbonite. We'll also touch on the each service's web and mobile experience.
IDrive
IDrive has three main ways to access its service, via the desktop client, as well as web and mobile.
Desktop
IDrive has desktop apps for both Windows and Mac. Both look and function similarly.
Along the left side, you'll find tabs for backup, restore, scheduling, syncing, server backup and settings.
As you probably guessed, the backup tab is where you'll tag folders and files for backup with IDrive. You can tag objects by clicking the 'change" button and navigating your file system to find what you're looking for.
When you install IDrive, certain folders will also be automatically tagged for backup, such as your user folder. But for the most part, the onus is on you to manage what's getting backed up and what isn't.
The "scheduler" tab is where you go to set when your backups occur.
IDrive's take on scheduling includes more customization options than most backup services. You indicate what days of week your backup runs, what time of day it starts and at what time the process cuts off.
You can also set IDrive to run backup continuously or hourly, which will appeal to users who need a more frequent backup process running. This is especially helpful for people who have compliance requirements to follow.
IDrive even lets you set notifications to help you keep on top of backup completions and failures.
Web
The IDrive website lets you access your files and manage backup processes remotely.
To access files, from the browser, just click on your device's name.
You'll then be able to navigate through stored content and open it remotely. You can also right click on any folder or file to share it with others.
Doing so will generate a URL link to the object. You can copy and paste that link to share it, post it automatically to Facebook or Twitter and share it via email. Any link can be protected with a password and given either "view" or "edit" permissions.
To manage your desktop backup processes, click "dashboard" and then "settings." A window will open with general settings, backup selection and scheduler tabs.
While you can manage the backup processes on any connected device remotely, that device will of course need to be turned on before the changes take place.
The IDrive browser has "shared by me" and "shared with me" tabs that let you keep track of shared content. The first is especially nice, as it's easy to lose track of what links you've created. As of February 2017, IDrive also now offers Office 365 connectivity, which is welcome news that puts the service more in line to compete with services like Dropbox, Google Drive and even OneDrive, themselves.
By connecting IDrive to OneDrive, you can store OneDrive content in IDrive, plus open and edit OneDrive files. Once making the connection, a separate "OneDrive" folder will show up on your browser dashboard.
Mobile
IDrive's mobile capabilities are a solid reason to pick it over Carbonite, CrashPlan, Backblaze and most of the rest of the backup field. Beautifully designed apps are available for both Android and iOS.
From the mobile home screen, you can choose to backup your phone or even your Facebook and Instagram accounts.
Thumb "backup" and you can let IDrive automatically backup your contacts, photos and videos. There also options to backup call logs, texts, calendars, music, apps and "other files."
IDrive's mobile app is one of the best and easiest ways to backup your Android data.
Carbonite
Much like its rival, Carbonite has three distinct portals to its service.
Desktop
A hallmark of Carbonite is simplicity. Once you download and install the desktop app, it will automatically search for and begin backing up certain file types on your computer. Unlike IDrive, the service doesn't require that you backup on a folder and individual file basis. Backing up based on file type saves time and prevents you from accidentally overlooking files.
Carbonite can do this because you get unlimited space. IDrive, with its 1TB cap, requires more user "discretion."
Default file types backed up by Carbonite include:
Documents: Word docs, Excel spreadsheets, .PDFs and more
Photos: JPG, PNG, GIF, BMP, etc.
Email files: Outlook, Thunderbird, IncrediMail and Windows Live Mail
Internet favorites and bookmarks
Financial data files: Quicken, Quickbooks and similar programs
Multimedia: music and video files
Some files, including system files, aren't automatically backed up. You can find a full list of those here.
If there are specific folders and files you don't want to backup, tell Carbonite to ignore them by right-clicking on any object. Select "Carbonite" and then "don't back this up."
Or, select "Carbonite" and "properties" to check the files backup status, versions available and other data.
Carbonite's desktop app can be used to check backup status, tweak your backup schedule, restore content and do a few other things. Beyond that though, there's not much need to monitor anything.
To alter your backup schedule, click "settings & controls."
Carbonite defaults to continuous backup, which means individual files get backed up to the cloud whenever a change is made. If you work with large and multiple files, you may find continuous backup limits your system resources too much.
In that case, you can tell Carbonite to just "backup up once a day" or tell it, "do not backup during certain hours." There's also an option to "reduce Carbonite's Internet usage" that will free up resources while slowing down backup.
For most, though, Carbonite's file transfer algorithms, which will talk about in the next round, should handle continuous backup without impacting your other work.
If you need to restore files, you can do this from the desktop main screen by clicking, "get my files back." You'll be able to choose restore either certain files or everything at once.
If you choose the second option to restore everything at once, you'll do so from the Carbonite desktop tool. The first option, restoring individual files, redirects you to the Carbonite website to complete the process.
Web
The Carbonite browser interface lets you view files stored in the cloud and initiate the restore process. Any and all devices attached to your Carbonite account will be displayed on the main page.
Click "view files" to review stored content. You can navigate your online storage based on the same file system layout used by your computer.
Select content by clicking the checkbox beside individual folders and files, then clicking the "download" button. You can download up to 5000 files and 10GB of data at once. All of the files you download get added to a zip file, which can be extracted to whatever location you desire.
Beyond that, everything else you can do online is restricted to account management. Carbonite doesn't let you manage backup processes remotely.
Mobile
The Carbonite mobile app lets you access files from your Carbonite-protected computer remotely.
The app also lets you automatically backup up photos taken from your phone. However, that's all you can back up.
To view backed up photos or files from your computer, just select your mobile device or computer name from the app's home screen.
The mobile app also lets you protect your mobile device from theft with remote-wipe capabilities. This prevents others from accessing your Carbonite account and other phone data by performing a factory reset. Another cool trick: it lets you remotely change your phone's screen lock password and lock the screen.
Round Two Thoughts
We admire the basic simplicity of the Carbonite experience. It doesn't make things quite as easy as rival Backblaze, but it's pretty close. IDrive, by comparison, takes more work to ensure every single document, photo and video you value is being protected.
Most users, particularly techies and those with high-value content, will probably prefer the expanded capabilities of IDrive, however. The extensive backup features available via the desktop app and the fact that you can control your backup process remotely from the IDrive browser are nice advantages.
The Carbonite web experience is almost too narrow. Also, while we appreciate being able to backup photos from the Carbonite mobile app, the fact that IDrive lets us backup call logs, text messages, contacts and anything else should thrill smartphone users.
Round: User Experience
Point for
IDrive
One of annoyances with implementing a cloud backup strategy is that file transfers between your computer and the cloud servers can take some time. To help speed things along, the best services implement architectural components like incremental block-level file transfers and file compression.
During this round, we'll see if IDrive and Carbonite follow suit. But first, we'll share the results of some basic transfer tests we performed to see which service can move files the fastest.
IDrive vs Carbonite: Speed Tests
To measure download and upload speeds for both services, we performed a few transfers with a 250MB compressed folder. This folder is comprised of multiple different file types. Tests were performed from a location just outside of Boston, Massachusetts over a WiFi network. Prior to getting started, we checked our data speeds on Speedtest.net:
Upload speed: 12Mbps
Download speed: 32Mbps
Keep in mind that your own file transfer speeds for either service could vary dramatically depending on where you're located and the strength of your connection.
Here are our results:
| | Upload | Download |
| --- | --- | --- |
| IDrive | 9:46 | 1:12 |
| Carbonite | 8:10 | 1:30 |
Both services' upload speeds are in line with other top cloud services, which suggests they handle file compression well.
Granted, if you've got hundreds of gigabytes of data to upload, you could still be waiting a while. You're likely looking at uploads of 15-20 minutes per gigabyte. So, 100GB would take around a day to upload.
To keep things moving, once a file has been backed up to the cloud, it usually only gets copied again if a file change has occurred. This is called "incremental backup." Nearly all cloud backup services do this since otherwise it'd cause tremendous bandwidth problems. A second, less common algorithmic technique called "block-level incremental backup" modifies the approach. Block-level transfers means that only the parts of the file that changed get copied rather than uploading the whole file again.
Using this approach, rather than taking four minutes to upload a 250MB file, it usually only takes as long as is required to transfer the changes. So, adding 25MB of data to our 250MB file should only take 20-30 seconds.
Both IDrive and Carbonite implement block-level transfers, so you'll be in good shape either way. To make sure it's working as designed, we made a small alteration to our compressed test folder: we removed a file from inside it.
The change took under 30 seconds to reflect in our online backup for both services, as expected.
Round Three Thoughts
Both IDrive and Carbonite performed well in our speed tests. While Carbonite had a slight advantage, the difference could easily by a factor of location rather than the technology itself. Because we want to declare a winner, we've decided to introduce a last minute tiebreaker: courier service.
With courier service, backup services get around slow backup processes and full restores by mailing you an external drive. Transfer data to and from external drives is much faster than transferring it over the Internet.
CrashPlan offers courier service only for restorations and only if you're paying Carbonite Prime. IDrive offers courier service for both backup and restore, and they offer it to all customers for free. The service is called IDrive Express and it's a nice advantage if you're dealing with hundreds of gigabytes of data.
Round: File Transfer Speed
Point for
IDrive
Due to a rise in global data breaches, ransomware attacks, man-in-the-middle attacks and information surveillance, security is a topic you should never overlook when vetting cloud services. Aspects to investigate include encryption protocols, password protection and data center security.
IDrive
When you backup data with IDrive, they keep all of your data scrambled on their servers. That way, who breaches their servers can't look at what you've got stored there.
The encryption protocol IDrive uses is 256-bit AES. AES is the protocol recommended by U.S. National Institute of Standards and Technology. While the popularity of AES makes it a tempting target for hackers, it's estimated that even the world's most powerful supercomputers would need several billion years to break the encryption.
IDrive also protects your data in transit between your device and the cloud with TLS tunnels to prevent eavesdropping.
Both at-rest and in-transit encryption are common among cloud services. IDrive, however, sets themselves apart by giving you the option of setting up private end-to-end encryption.
With private end-to-end encryption, only you know the your encryption key, so not even IDrive can decrypt your data. However, it also means if you forget your password, you can't get at your data either.
One thing IDrive doesn't offer that would be welcome: two-factor verification. Two-factor verification requires that you supply a security code in addition to your username and password when logging in from unfamiliar devices. It prevents people who have stolen your password from accessing your data.
IDrive does support versioning, though, which means that a set number of previous file versions are kept. That way, if you're targeted by a ransomware attack, which works by corrupting your content, you can just revert back to an uncorrupted version once you've removed the responsible malware. With IDrive, ten copies of your files are kept for both backup and sync.
Carbonite
Carbonite protects your content server side using either 128-bit or 256-bit AES. 128 bits is used by default, while Carbonite switches to 256 bits if you opt into private encryption.
Like IDrive, private encryption means you set your own key and Carbonite never knows what it is. Again, while this provides the best level of security, it also means Carbonite can't reset your password if you lose it.
Once hassle with setting up private encryption with Carbonite is that you have to do so when you first install the program and set up your backup. During that process, if you choose to let Carbonite manage your encryption key instead, you won't be able switch later.
In-transit encryption uses TLS tunnels to keep people from spying on your content as it moves between your device and the data center. Carbonite does support two-factor verification, which it calls two-step verification.
Setup is performed online by logging into your account and visiting the "personal information" tab.
Round Four Thoughts
Both services do right by encrypting content at rest and offering users private encryption. Not being able switch to private encryption after you've decided to let Carbonite manage your encryption key is definitely a head scratcher, though.
Then again, Carbonite let's you set up two-step verification and IDrive doesn't. The fact that both private encryption and two-step verification are on the table with Carbonite tilts this final round in its favor, but barely.
Both IDrive and Carbonite offer great value and provide excellent user experiences. Because of this, over the years, both services have consistently ranked among the best cloud backup services we've evaluated. In our 2017 cloud backup rankings, IDrive and Carbonite placed first and fifth, respectively.
Despite the fact that IDrive topped our 2017 rankings and even though it took the first three rounds of this matchup with relative ease, it isn't fair to say that it's the ideal pick for everyone. What will make Carbonite the better choice for some users comes down to its unlimited storage.
This capability means you don't ever have to worry about managing your space with Carbonite and it also has allowed Carbonite to create a much simpler user experience than what you'll find with IDrive. File-type backup means set-and-forget backup for you, so you can spend your valuable time on other tasks.
For most users, though, who have under 1TB of data to backup, being able to protect their computers, tablets and phones with one low-cost subscription provides more value than Carbonite can compete with. As always, thanks for reading. We'd love to hear about your own thoughts and experiences with either service.
Feel free to share in the comments below.
Overall winner: IDrive