Welcome to our updated guide to the best cloud storage services. CommQueR.com has been conducting cloud storage reviews for several years now, and in that time much has changed.
Competition between big corporate players like Dropbox, Google Drive and OneDrive, and the emergence of privacy-oriented providers like Sync.com, pCloud and SpiderOak, has been a boon for consumers.
We'll start off our guide with a quick explanation of the basic difference between cloud storage and online backup, before discussing the advantages of using cloud storage. Then, we'll present our top cloud storage picks by category, with entries like file sync, file sharing and cloud security.  This approach is designed to help you hone in on the service that makes that makes the most sense for you needs.
Starts from
$
4
08
per month
for

500 GB
Starts from
$
3
99
per month
for

500 GB
Starts from
$
10
42
per month
for

200 GB
Starts from
$
5
69
per month
for

200 GB
Starts from
$
1
99
per month
for

50 GB
Starts from
$
1
67
per month
for

100 GB
Starts from
$
1
67
per month
for

150 GB
Starts from
$
0
57
per month
for

10 GB
Starts from
$
8
25
per month
for

1000 GB
Starts from
$
7
55
per month
for

10 GB
Starts from
$
1
50
per month
for

1 GB
Starts from
$
5
00
per month
for

1000 GB
Starts from
$
4
17
per month
for

500 GB
Starts from
$
8
25
per month
for

1000 GB
Starts from
$
5
00
per month
for

500 GB
Starts from
$
6
25
per month
for

100 GB
Starts from
$
7
08
per month
for

500 GB
Starts from
$
0
99
per month
for

50 GB
Starts from
$
1
67
per month
for

10 GB
Starts from
$
2
59
per month
for

100 GB
Starts from
$
8
25
per month
for

10000 GB
Starts from
$
1
70
per month
for

100 GB
Starts from
$
3
75
per month
for

1000 GB
Starts from
$
1
67
per month
for

100 GB
Starts from
$
8
25
per month
for

1000 GB
Starts from
$
0
93
per month
for

100 GB
Starts from
$
4
17
per month
for

25 GB
Starts from
$
7
61
per month
for

75 GB
Two-Factor Authentication
Cloud Storage vs Online Backup
Before you start shopping for cloud storage in earnest, it helps to have a good understanding of what "cloud storage" actually means. That way you don't end up with software that doesn't really meet your expectations.
The first hurdle to overcome is knowing the difference between cloud storage and online backup. It's easy to see why one might confuse these terms: both cloud storage and online backup are used to safeguard files in remote data centers. Both let you access the files stored in these data centers from different devices. Online backup is even sometimes confusingly called "cloud backup."
The difference between the two is that the ultimate goal of online backup is disaster recovery, while cloud storage is generally best suited to quick file access and collaboration. We generally like to think of cloud storage as a productivity tool here at CommQueR.com, although many people use such solutions for things like streaming music, watching videos and sharing photos, too.
Online backup safeguards hard drives better than cloud storage thanks to backup schedulers, better data recovery options and a few other things that you can read up on in our guide to best online backup.
Aside from storage, there are two features generally common to cloud storage: file sharing and file sync. On top of that, a handful of cloud storage tools have integrated apps like word processors and task managers that help facilitate productivity.
We have an entire article dedicated to the differences between backup versus storage if you'd like to learn more about this subject. Also, it's important to note that there are a handful of cloud solutions that blur the lines between storage and backup. IDrive and SpiderOak ONE are two of the best.
Why We Use Cloud Storage
People use cloud storage for many different reasons, starting with storage. While services like Dropbox and Sync.com might not be great for disaster recovery, they work very well for short-term storage of files that you access often.
In fact, that's exactly what Drew Houston had in mind when he dreamed up the "sync" folder model commonly used by cloud storage services today back in 2007. He was traveling from New York to Boston on a Chinatown bus and realized that he left his USB drive behind. He decided he wanted a means of storing and accessing files online in a way that required little effort on his part.
Sync folders facilitate device synchronization, which we call "sync" for short. Any file you drag and drop into a sync folder gets automatically sent to the cloud, then sent to any other devices with a sync client installed. That way, you never have to worry about messing with removable storage. Changes to files also get synced across devices, which is what makes cloud storage ideal for getting work done, even remotely.  
Cloud storage tools also generally have mobile apps for Android and iOS that let you access files stored in the cloud. Many let you manually and automatically upload files, as well. That makes them convenient for safeguarding photos taken with your smartphone camera and saving memory at the same time.
A handful of cloud storage tools don't sync devices. We can't think of any tool, though, that doesn't let you share files. File sharing can be used for both collaboration and socializing. Most cloud storage tools let you invite specific users to access files based on their email address and generate links to files that can be more broadly used. Many cloud storage tools also let you share folder access, even granting others edit and upload permissions.  
Some cloud storage solutions also integrate with productivity tools like Office Online, Google Docs, Trello, DocuHub and DocuSign. Unfortunately for home users, such integrations are more common with EFSS tools, which are basically cloud storage services for businesses.
The Best Cloud Storage Picks By Category
Over the remainder of this roundup, we'll be revealing CommQueR.com's picks for top cloud storage solutions across the following categories:
File sharing
File sync
Integrated apps
Pricing
Security
For each category, we'll quickly discuss the key elements considered critical to each, which will function something like a cloud storage buying guide to help you figure out what features you want in your cloud storage solution. Then, we'll introduce you to our top picks for that category.
We're sure these picks are apt to cause a little stir with some, given that different users have different needs. Also, we technophiles tend to get a bit attached to the brands we like (looking at you, Mac fans). We're always welcome to feedback, which you can supply in the comments below.
However, these selections were made based on extensive feature testing, internal debate and feedback gathered over the past few years from our readers. While not every pick will satisfy every user, we're pretty certain there's something for everyone. If you are still figuring out how to best pick the right service for you, we have a handy video guide, below.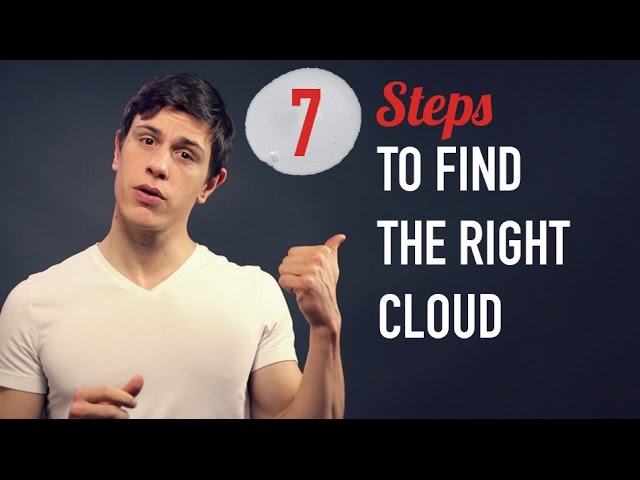 Best File Sharing Cloud Storage Picks
Almost all cloud storage tools let you share files, but some do it better than others. Good tools let you share content both at the folder and file level, both by email and file link. Great tools let you retain precise control over your shares.
There are different ways to manage control. One of the most common is simply setting user permissions like view and edit on folder access.
Two other key capabilities include the ability to protect link shares with passwords and expiry dates. Without password protection, anybody who obtains the link will be able to easily access it. Expiry dates, meanwhile, mean you don't have to remember to disable the link yourself.
More rare, but equally valuable, are the abilities to set download limits on links and receive a notification whenever a link is used. These features can greatly limit misuse.
Finally, we also like the ability to quickly audit what folders and files have been shared. This usually takes the shape of a special "shared" tab. Without this view, you'd have to scan through all of your content to see what sharing you've enabled, which can lead to overlooking instances.  
First Place: Sync.com
Sync.com takes first place in this category, thanks to hitting just about every key ingredient noted above and then some. However, most of these features do require a paid subscription; the service offers a slimmed down free plan which gives you 5GB, no questions asked. Visit Sync.com if you'd like to know more.
Folders can be shared with specific individuals via email address. When granting access, you can assign view, edit, invite and user visibility permissions.
When disabling folder shares, Sync.com also lets you remote wipe content that others have downloaded. That's a feature that's typically only found with more advanced EFSS solutions, and then only rarely.
Sync.com also lets you generate shareable links pointing to both folders and files, which can be emailed or copied and distributed manually.  
Whether you're a free or paying Sync.com user, you can create link passwords. Paying users can also:
Set expiry dates on links
Set download limits on links
Show link download counts
Allow other to upload to links
Receive link activity notifications
All of that is above and beyond the content control options you get with most other cloud storage services. However, Sync.com goes a step further by letting you add what the company calls "enhanced privacy" to any link.
With this feature enabled, links are only ever decrypted client-side through the browser. That makes them zero-knowledge: neither Sync.com nor anybody else you don't directly share your content with will ever be able to decrypt your files.  
Finally, Sync.com lets you audit both links and folder shares through two separate views.  
Overall, Sync.com does just about everything right that we can think of when it comes to file sharing. For a full list of features, check out our Sync.com review or check out why we think it's the best cloud storage for photos and videos.
Second Place: pCloud
pCloud doesn't have quite as many sharing features as Sync.com, but still does an excellent job compared to the rest of the field. Checking it out is a matter of visiting pCloud and signing up for a very generous 10GB of free storage; there is a reason, after all, why pCloud is our top pick for free cloud storage.
Folder shares can be directed to specific individuals based on email address, or you can generate separate access links for downloading and uploading files.
When inviting by email address, you can grant view or edit permissions.
Links can also be generated for individual files. Whether creating a download link for folders or files, the options are the same. You can copy a link to share manually, or distribute it via email, Facebook, Twitter or Google Plus.
If you're a pCloud subscriber, you can also set passwords and expiry dates.
You can even view weekly download stats for each link you create.
Like Sync.com, pCloud lets you audit what shares you've set up so that you don't lose sight of them. There's also a view to see what content has been shared with you.
While pCloud offers zero-knowledge capabilities through its Crypto add-on, you can't extend that to file shares like you can with Sync.com. In fact, any files protected with Crypto can't actually be shared. We like to see pCloud address that limitation before we consider it for the top spot in future roundups; that said, there are plenty of other goodies to go round, as you can read in our pCloud review.
Third Place: MEGA
Like Sync.com, MEGA lets you share files via link and maintain complete control over your encryption key. That prevents anyone from MEGA from scanning your shared content. For that reason, coupled with its extensive free storage and location in privacy-friendly New Zealand, MEGA remains popular for uploading and sharing pirated video, music and other content.  
While MEGA doesn't let you set a custom password for link shares, whenever you create a link, it does generate (on the client-side) a decryption key for that link. You can either choose to share the link with the decryption key attached, or just distribute the decryption key separately, like you would a password.
The reason we ranked MEGA behind pCloud is that besides the advantage of being zero-knowledge, MEGA's sharing isn't very well designed (we have a pCloud vs MEGA comparison article if you'd like to know more). We do like that you can share folders and grant read, edit and full (admin) access to them.
However, you can't create links for folder access, there's no view to audit content you've shared (there is one for content shared with you), there's no way to set limits on downloads and there's no way to monitor activity. For a full overview of our likes and dislikes, check out our MEGA review; alternatively, you can sign up for MEGA's free 50GB at MEGA.
Best File Sync Cloud Storage Picks
Today, most cloud storage solutions take the same approach when it comes to sync. That includes sync folders for computers, smartphone apps and browser interfaces. While the similarities are undeniable, however, there are still features that separate the great syncing solutions from the merely okay ones.
One such feature is platform support. Most cloud storage solutions have Windows, Mac, Android and iOS clients. A few also have Linux and Windows Phone support.
Another feature is "selective sync." With selective sync, you can turn sync off for certain folders so that they're no longer stored on your device. Laptop hard drive sizes have trended down in recent years as ultra slim laptops with solid-state drives (SSDs) have become more common, so the ability to control what files get synced has become more important.
"Sync throttling" is another feature you should be on the lookout for and one that most cloud storage solutions have added. This feature lets you limit the bandwidth consumed by upload and download processes so that sync doesn't impact your system resources as much.
Both selective sync and sync throttling are usually managed from the storage client's taskbar icon if available.    
A much less common sync feature is block-level file copying, which is a way of speeding up the sync process. Normally when a file change happens, the entire file gets re-copied to the cloud and every synced device. With block-level file copying, only the changed part of the file gets synced. The net result is that sync more closely approaches near real-time.
First Place: Dropbox
Most cloud storage solutions copy the sync folder model Drew Houston dreamed up on his Chinatown bus ride over a decade ago, but none do it quite as well as Dropbox itself, as you can read in our updated Dropbox review.
Dropbox has desktop clients for Windows, Mac and Linux, and smartphone apps for iOS, Android and Windows Phone. This lets you sync a broad range of devices.
The biggest advantage Dropbox has over the competition, though, is its use of block-level file copying. While most decent online backup solutions process file transfers in blocks, only a few other cloud storage solutions that we know of do the same. It's one of the factors that tipped the scales in favor of Dropbox in our comparison with OneDrive and Google Drive.
Dropbox also has the most user-friendly approach to selective sync of all of the cloud storage solutions we've reviewed, which it justifiably calls "smart sync." The difference between how Dropbox and just about every other service does it is that when you when you turn sync off for folders stored on the Dropbox cloud, you can still see them in your sync folder.
Finally, Dropbox lets you control bandwidth used for both uploads and downloads.
One of the more frequent comments we hear about Dropbox is how well sync works compared to other services, and there's a good reason for that. Dropbox has its problems: sync isn't one of them. Dropbox offers 2GB for free and we recommend it for any small-scale needs.
Second Place: Amazon Drive
Up until not long ago, Amazon Drive didn't actually let users sync devices. That miss prevented it from really competing with the likes of Dropbox for user attention, despite having very good prices. Amazon Drive has since fixed that problem, and can now sync devices running Windows, MacOS, iOS and Android, as you can read in our Amazon Drive review.
More impressive, it's joined Dropbox in offering block-level file copying, leap frogging many other good sync options. Amazon also supports selective sync, which you can configure using the Amazon taskbar icon.
Amazon Drive also lets you throttle sync speeds in case you find the file-transfer process interfering with other Internet activity.
When we reviewed Amazon Drive a year ago, there wasn't much that left us impressed. While it still has some issues like its lack of at-rest encryption and versioning, the work its developers have done on its sync capabilities are notable. Visit Amazon Cloud Drive to receive 5GB for free and check the service out for yourself.
Third Place: Microsoft OneDrive
OneDrive uses block-level file copying, too, but only for Microsoft Office files. This feature was on the OneDrive roadmap for Q2 217 not long ago, but it was surreptitiously removed from the plans earlier this year.
Still, the inclusion of block-level copying for Office documents is more than you get with most cloud storage services, and users of Office Online or Office 365 will find it greatly speeds up collaboration efforts.
OneDrive also supports sync throttling to control bandwidth used, and selective sync to control what files are stored on your hard drive. Overall, it's a decent solution, as you can read in our OneDrive review, but likely won't beat any other in a fair fight. That said, it does offer 5GB for free if you'd like to check it out on OneDrive.
Best Integrated Apps Cloud Storage Picks
Work productivity apps tied to cloud storage let you open and edit documents from within your browser. Options might include note-taking apps, word processors, spreadsheets, form builders and image editors.
Unfortunately, while such apps greatly enhance the cloud storage experience, technology partnerships between cloud storage and app developers so far are pretty sparse, at least when it comes to consumer cloud storage. There are a few services that have them integrated, these are our favorites.
First Place: Google Drive
There's really no contest: If you want a cloud storage tool with many integrated app options, Google Drive is the tool for you. Google has done excellent work building partnerships with developers to construct an app library containing more options than we could easily count (so, way more than ten).
Google doesn't make you go hunting for apps, either. The full app library can be searched from within Google Drive. Once you find an option you want, integration takes one click.
Many of apps you'll find are completely free. Examples include:
CloudConvert: convert file types
Pixlr Editor: PhotoShop clone
WeVideo: video editor
DocuHub: PDF editor
Google's top integration, however, come already added: Google Docs. Google Docs refers to Google's free office suite, which somewhat confusingly includes a word processor also called Docs. It also includes Sheets, Slides, Forms and Drawings.
Google Docs competes directly with Microsoft Office Online, and is just as user-friendly. Boosted by Google Drive's file sharing and sync capabilities, it makes it easy to collaborate with others in near real-time on documents. In fact, its what we use here at CommQueR.com to produce content.
There are many reasons to store files in other cloud storage platforms over Google Drive, including security. However, that doesn't mean you can't also sign up for 15GB of free cloud storage with Google Drive to take advantage of its productivity apps.
Second Place: OneDrive
When it comes down to OneDrive vs Google Drive, OneDrive loses mostly because it has no third-party integrations available to individual consumers. At least, the developers haven't included a searchable third-party library like Google Drive has.
Microsoft did open up the OneDrive API to developers back in 2015; it just seems like so far that has only resulted in integrations for business customers.
OneDrive does, however, come integrated with Office Online. Microsoft's free, browser-based version of its Microsoft Office isn't quite as good as the desktop version, Office 365, but does the job.  Apps available with Office Online include Word, Excel and PowerPoint. Also integrated is Microsoft OneNote, one of the best note-taking apps we've evaluated.
OneDrive does integrate with Office 365, too. In fact, the 1TB OneDrive plan gets you Office 365, which includes Microsoft Access.
Third Place: Box
Box is more geared towards business users, but the company does have free and paid personal plans, too. As a personal user, you'll have access to both native and third-party apps; for a full overview, check out our Box review.
Native apps include Box Notes and Box Edit. The former, as you might guess, is a note-taking app, and a decent one at that. Box Edit, meanwhile, is used to edit stored content. It requires use of native apps on your computer, but still lets you edit them directly from your browser.
According to Box, any file type that can be opened on your computer can be opened by Box Edit, including: .docx, .xlsx, .pdf, .pptx and .txt.  
Box also has a great library of third-party apps that lets you search for apps and browse by categories like collaboration, project management, editing and security. There are many options to choose from, including Trello, Office Online, Google Docs and DocuSign.
For somebody looking to use the cloud to get some work done, Box Personal has a lot to offer; the service offers a pretty decent trial, so visit Box and sign up to get a taste.
Best Overall Pricing Cloud Storage Picks
Two of the first things people look at when trying to find a cloud storage solution is how much space they're getting and how much that storage is going to cost. For many people, that's all that matters.
In fact, many often stick with free cloud storage. There's nothing wrong with that if you don't need more than a few gigabytes; the problem is, however, that you may miss out on extra features and flexibility.
Flexibility in this case is about the range of price plans offered. Many cloud storage plans offer a 1TB or 2TB plan, and that's it. While that might suit some users just fine, others might only require a 100GB plan, or even just 10GB. The services below will offer something for everybody, while also keeping overall costs low.
First Place: Amazon Drive
Amazon Drive used to have an unlimited storage plan for just $60 per year. That plan was discontinued in June 2017, however. Now, Amazon Drive gives you 1TB for the same price.
While the removal of the unlimited plan is disappointing, Amazon still offers excellent value compared to the competition. Dropbox and Google Drive, for example, both cost $40 more per year for the same amount of storage.   
If you don't need several hard drive's worth of storage, Amazon Drive has a 100GB plan that will set you back a whole $12 per year. Google Drive does, too, but it's $20. On top of that, Amazon Drive has 11 other price plans, ranging from two to 30 terabytes.
---
---
Side note, if you're an Amazon Prime member, you can store unlimited photos for free through Amazon Photos, which is connected to Drive for easy access.
Second Place: OneDrive
You could make a very compelling case that OneDrive deserves the top spot in this category and we probably wouldn't argue too hard. In fact, it might be best to consider Amazon Drive and OneDrive the co-captains of overall value.
OneDrive doesn't have nearly as many storage plans as Amazon and its 1TB plan costs $9 more per year. However, you also get Office 365 with it, which gets you downloadable versions of Microsoft Word, Excel, PowerPoint and Access.
---
---
OneDrive also has a family plan called Office 365 Home, which is one of the better deals in all of cloud storage. For the price of what Google Drive and Dropbox charge per year for 1TB of cloud storage, you get five 1TB plans for five different users, each with Office 365.
Third Place: Sync.com
Sync.com's coming in last just goes to show the power of big business: Amazon and Microsoft have simply priced it out of the market. The service doesn't have nearly as many personal plan options as Amazon Drive or OneDrive. In fact, it only has two: a 500GB plan and a 2TB plan.
---
---
Sync.com 50GB plan costs more than OneDrive's 50GB plan. Both cost more than Amazon Drive's 100GB plan. In short, Sync.com fails the flexibility test. However, Sync.com's 2TB plan works out to just $8 per month, and that's what earned it this third spot.
That's only a dollar more than OneDrive's 1TB plan and about $25 less than Amazon Drive's 2TB Plan. If you need more 1TB of cloud storage and less than 2TB, there's not a better bargain to be found than Sync.com.
Best Cloud Security Picks
The final category we'll be ranking is cloud security. Many people skim over the security aspects of cloud storage, enchanted by user experience or value, despite the headlines that regularly hit the news. If you'd like to learn more about what types of online threats you should be on the lookout for, we've written a quick cybercrime guide for our readers.  
There are a handful of critical features that we look for when evaluating how well a cloud storage service protects user data. The first of these features is encryption, which is a means of scrambling files so they're not in plain text.
The storage client should encrypt your files before sending them to the cloud so that they're protected while moving across the Internet. When they arrive at the destination server, they should remain encrypted while at rest on them. Most, but not all, cloud storage services follow both of these steps. The difference is that some cloud storage companies retain the keys to decrypting your files, while others give full ownership to you.
Cloud storage providers that offer private, end-to-end encryption are called zero-knowledge providers. Each of our top cloud storage picks for security are also on our list of best zero-knowledge cloud services, showing how important this type of encryption really is.
We also consider data center security, as much as we're able to based on the information provided about those facilities. We wrote an article about the characteristics of good data center security if you'd like to learn more.  
Two-factor authentication is another feature that we highly recommend taking advantage of, if available. Two-factor authentication protects you from password hacks by requiring a special security code to login into your cloud storage account from an unfamiliar machine. Usually this code is sent to your mobile device.
There are other, less common security features that we won't discuss here, but will bring up if applicable when discussing our picks, below.
First Place: Sync.com
Sync.com has been our pick for the most secure cloud storage solution almost since we started reviewing it. In fact, we gave it a perfect 100 out of 100 for the category of "security and privacy policy" in our most recently updated review and we highly recommend that anyone concerned about security visit Sync.com and sign up; there is not more secure service.
Sync.com is zero knowledge by default. You don't have pay extra for the benefit of private encryption or take any special steps to turn it on. That protection is extended to both file content and metadata. Not only that, file shares are zero knowledge, too. That means the company can never scan and read your files for marketing purposes or anything else.
The encryption protocol used by Sync.com to scramble your data is 256-bit AES. AES the most common protocol used today, though many services stick to 128-bit AES. Either way, there's no practical way to crack AES. It's estimated that a brute force crack of an AES encryption key (128-bit or 256-bit) would take billions of years.
Passwords are another matter. To protect against the possibility of somebody cracking your password and access your data, Sync.com lets you turn on two-factor authentication.
Data transmissions are also protected using TLS tunnels and encryption keys are protected using 2048-bit RSA. Sync.com stores data in SOC-1 certified, hardened data centers designed to withstand natural disasters and physical and virtual intrusions.
Sync.com does two other things that are very rare for consumer cloud storage tools, nor even particularly common for enterprise-grade ones. First, it lets you remotely logout of sessions from your web browser. Second, it lets you remote wipe folders shared with other users, which we mentioned earlier when discussing file sharing.
There's no question that Sync.com is the king of the hill when it comes to cloud security. Our second place pick, however, may be gearing up to challenge for that title.
Second Place: SpiderOak ONE
SpiderOak has made user security and privacy part of its DNA since before privacy was cool (i.e., since before Edward Snowden had us all questioning whether or not the NSA was sifting through our personal files). Like Sync.com, zero-knowledge encryption is the default. The company has no interest in holding on to your encryption keys and doesn't even log file metadata.

SpiderOak ONE data centers are SAS 70 Type II compliant and staffed by security round the clock. Its data centers are considered Tier III by the Uptime Institute, meaning it offers 99.8 percent availability. The company also follows HIPAA requirements for transferring data, though it isn't self-certified by a HIPAA compliance officer.

The primary reason we ranked SpiderOak ONE below Sync.com is that it doesn't yet offer two-factor authentication to all customers. This feature, however, is in beta and many long-standing customers already have access to it. There's no word yet on when the feature will be rolled out to everyone.

SpiderOak ONE also lets you purge data from synced devices. This is useful in the case of lost or stolen devices. For a full list of reasons why we like it, check out our SpiderOak review.
Third Place: pCloud
pCloud has zero-knowledge encryption as part of its security model, but not by default. It's offered as an add-on called pCloud Crypto, which costs $4.99 (you can save 20 percent by paying for a year in advance).

The advantage of optional zero-knowledge encryption is that you can control which folders get encrypted with your private key and which don't. By not using zero-knowledge encryption, pCloud servers are able to index files and provide more advanced capabilities for working with them, including thumbnail previews and the ability to play media in the cloud.

pCloud encrypts files with 256-bit AES and encryption keys with 4096-bit RSA. Data centers are SOC-1 certified, although they are outsourced rather than run by pCloud itself.

Like SpiderOak ONE, pCloud ONE rather surprisingly doesn't yet support two-factor authentication. We've been advised by the company's support staff that it is being worked on, for whatever that's worth. Still, the inclusion of zero-knowledge security places it ahead of services like Dropbox, which offer two-factor security but don't give you the option of private encryption.
Conclusion
The above categories rank cloud storage based on the features that we've found tend to be most important to our readers and our own use of cloud storage. However, there are other aspects of cloud storage that may play a greater role in determining which is the solution for you. We felt including them all in one article might lead to too much chaos and confusion, however.
Sign up for our newsletter
to get the latest on new releases and more.
That said, we've written about many of these aspects before and are updating and adding to the list constantly. At the same time, though, we do feel that Sync.com is the single best all round service out there and you simply cannot go wrong by choosing it.
In the spirit of helping everyone find what they're looking for, here are some articles to aid in your own search:
We hope you enjoyed reading our overview of what makes for good cloud storage and what picks we recommend. Keep in mind that cloud storage changes often, so we expect our rankings will change quite a bit. If you have any questions or suggestions for options we missed, feel free to let us know in the comments below. Thanks for reading.